MSP BHPH Software: Accounting
MSP's Accounting module has been approved by the NIADA and can utilize the NIADA Chart of Accounts, NABD's Chart of Accounts, or your own customized Chart of Accounts. It produces complete Financials such as trial balance, balance sheets and income statements.
Company Set-Up
Here you can set up new companies, new bank accounts and close out the year.
Multiple companies and multiple bank accounts can be set up.
Accounting periods are set up by calendar year or by fiscal year.
After closing out the year, you can reopen that year if adjustments need to be made.
Security settings can be applied per employee for limited or complete access to the system.
General Ledger
All entries flow into the General Ledger and are processed to produce your financial statements.
Journal Entries are passed from your front-end software to IDA, eliminating the time it takes to manually input the information.
If necessary, manual journal entries can be posted directly to the General Ledger.
You have the capabilities of editing un-posted manual entries and reviewing all types of entries.
Chart of Accounts: yours, NABD or NIADA.
You can take a snapshot of each account and drill down by period, view the entries in that period and finally, view the individual journal entries.
Financial reports such as: Working Trial, Trial Balance, Financial Statements, Budget/Actual, Scheduled Report, Journal Report, Reconciliation Report and the Manual Entry Audit Report are available to manage and maintain the finances for the dealership.
Inventory
This area of the program will keep track of all of your inventory related items as well as the inventory and sales from your front-end software.
Quickly access miscellaneous inventory items other than vehicles.
Find a list of vehicles that comes directly from your front-end software through the integration, which will allow you to invoice your vehicles and pay for them.
Internal Repair Orders and External Repair Orders are detailed within this module. Through the integration, most of the data entry work is already done.
When vehicles are sold, the information is automatically sent here for review and posting. It is parked here waiting for it to be washed out.
Miscellaneous payments are listed here waiting to be posted. They need to be distributed to the correct account for the payment category.
Inventory and sales reports can be viewed on screen then printed.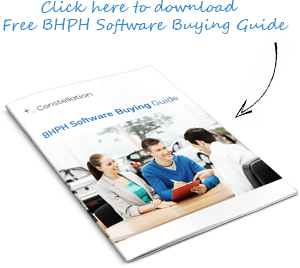 Accounting
The Accounts Payable module allows you to record all checks that are written.
You can also set up Invoices to be paid later.
Invoices can be entered and saved or paid for immediately.
Un-posted invoices can be reviewed in report format prior to posting.
You can record a check that has been manually entered which is the same as entering an invoice and paying for it.
If a check was written by mistake or incorrectly, you can void it allowing you to reuse the check number if necessary.
You can see each vendor's balance and drill down through the activity all the way to the invoice and payment level for each item.
Reports such as Vendor List, Aged Payables, Open Items, Cash Requirement, Check Register, Vendor History and 1099 will provide you with accurate information whether on screen or printed.
All non-vehicle receivables are recorded in the Accounts Receivable module.
This module is not integrated with the upfront system. Separate invoices can be created for customers that are not in MSP.
You can post payments to open customer invoices along with cash payments that are not tied to a specific invoice.
A customer snapshot can be obtained in order to see balances, activity, invoice and payment for each item.
Pay Cycle
MSP is Integrated with Pay Cycle - one of the leading payroll companies in the country.
You are in control of the many features that Pay Cycle has to offer
With one click, you are able to transfer the necessary data from Pay Cycle into IDA
What BHPH dealers are saying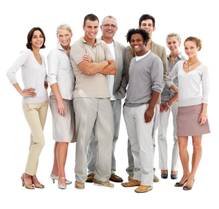 This software (MSP) has alleviated so much of the paperwork we had to control. The time we are saving has already paid for the program. The MSP software is extremely user-friendly, thanks to you. The setup was a breeze and the Technical Support staff is very helpful. It has been the best investment we have made in years.

Jessica Willis,
Car Corner Auto Sales, Van Buren, AR
Explore other modules within the MSP Buy Here Pay Here Software