DCF Consulting
Constellation's DCF Consulting Group provides top tier consulting services to new and existing dealerships in the Dealer Controlled Finance industry.
It includes:
Complete Cash Flow & Business Projections
Written DCF Policies & Procedures
Manager Training Course
Dealership Associate On-Lot Training Program
Seminars & Webinars
Typical Results:
Average Charge Off Rate 14% of Sales
Projected Positive Cash Flow at 9-13 Months
Initial Investment Recovered at 24-30 Months
250-300% Annual ROI at 5 Years
Click through the slides to see if DCF Consulting is right for you:
Analytics & Reports
The DCF Consulting Group can provide the reports needed to discover and understand historical patterns with an eye to predicting and improving your business.
Monthly Composites
Charge-Off Analysis
Cash Flow Projections
Vehicle Make & Model Studies
Zip Code Analysis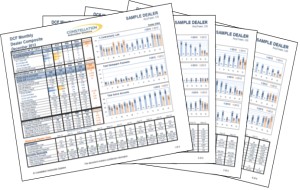 Click the image to see sample reports
DCF Continuing Support
The DCF Consulting Group offers several plans to provide you with on-going support that best meets your needs. These services include:
Unlimited calls to consultants to get help when you need it.
Unlimited access to training classes and materials.
Weekly services:

Extracting your data and delivering you reports on your performance.
Summary of Goals and Objectives
Business review and areas of attention.
Owner/Manager Conference Call
Data reporting identifying positive and negative trends in your business.
Training Topics that focus on one key business area.

Monthly reporting comparing your performance against your peers.
On-Site Lot Inspections.
What BHPH dealers are saying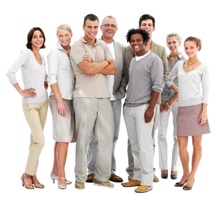 I participate in Constellation's Advanced Consulting Program to ensure we stay on track and know what to watch on a weekly basis. The weekly analysis report, written recommendations and consulting conference call with the manager and I are very informative and enable us to correct issues quickly. If you are considering Buy Here – Pay Here, you need to consider The DCF Consulting Group.

Courtney Cole,
President of Fairway Financial, Noblesville, IN
Staff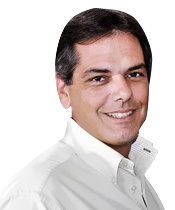 Don Miller has more than 26 years of experience in the automotive industry ranging from sales, dealership management, marketing and sales training. Over the last decade Don has been providing training, consulting and analytical services to automotive dealers who control their own financing of auto sales or Dealer Controlled Financing (DCF).
Don is a senior consultant and the supervisor of Constellation Automotive Solution's Consulting Department providing data analysis, phone consulting, physical lot inspections and DCF training for our client dealers across the nation. Don is a guest speaker and panel member for DCF education at national conventions and has contributed articles to industry publications.